Our stylists are flexible, creative, caring and talented! With their amazing range of skills and experience, you will be happy whether you are seeking a dramatic or a conservative look!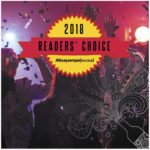 Click here to See our Award – we have been voted Best Salon in Albuquerque TWO YEARS in a row: 2018 AND 2019!
Thank you to all our devoted clients, families and friends!